Putin on Obama: 'Who Made Him a Judge?'
Nwo Report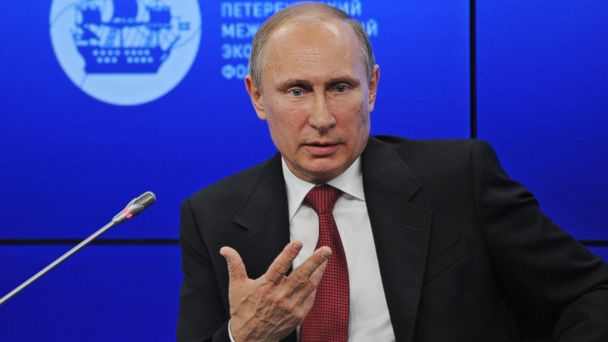 MOSCOW – A defiant Vladimir Putin declared today that the U.S.-led world order "has failed." Speaking to business leaders a at a forum in St Petersburg, the Russian president railed against U.S. sanctions and dismissed allegations that Russia is meddling in Ukraine, which he said was in the midst of "civil war" thanks to the West. He also rejected accusations by President Obama in unusually pointed terms.
The Russian president was addressing the St. Petersburg International Economic Forum, Russia's answer to World Economic Forum in Davos. This year fewer Western executives were in attendance after the White House leaned on them not to attend as the Obama administration seeks to isolate Russia over its policy in Ukraine and Crimea.
He urged investors "not to give in to pressure and blackmail" as the West tries to isolate Russia.
ON PRESIDENT OBAMA:
When asked by a moderator about President Obama's accusations…
View original post 765 more words