Weird Science, Here We Go!
Ronmamita's Blog
What is it?
Read More: http://www.independent.co.uk/news/science/alien-thigh-bone-on-mars-excitement-from-alien-hunters-at-evidence-of-extraterrestrial-life-9685227.html
.
*            *            *
☼
He wants to use depleted uranium to engineer laminated panels, and another wants to use a nuclear reactor!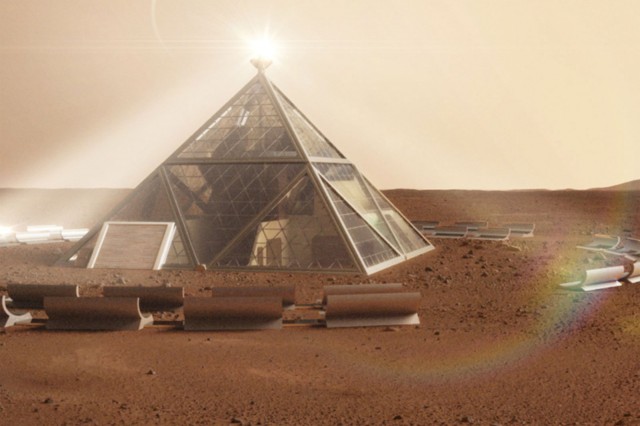 Pyramid and human "beehives" designed for Mars dwellers
A Martian pyramid, a modular beehive, and a three-tiered Acropolis have made the final cut in the MakerBot Mars Base Challenge.
Run by Thingiverse and launched in conjunction with the 3D printer maker and Nasa's Jet Propulsion Laboratory, the challenge has been open since May 30 and clocked up 227 applications. The three winning entries will each be awarded a MakerBot Replicator 2 Desktop 3D Printer in order to help them…
View original post 1,267 more words